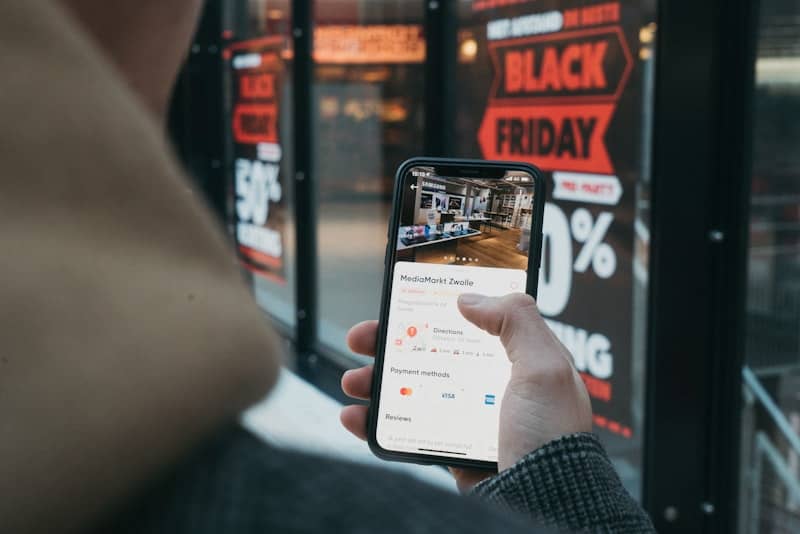 If you own a small business, Black Friday and Cyber Monday are some of the best opportunities to boost your revenue. If you want to bring in more customers and make more sales this holiday season, you need to start planning NOW.
That's right, you should have your Black Friday and Cyber Monday deals worked out in advance so you can get the most out of this holiday season.
Small businesses can see as much as a 107% increase in revenue over this time, and it's up to you to take advantage of all the bargain hunters out there!
Here are our top tips for making Black Friday and Cyber Monday 2022 a great success beyond offering discounts and coupons.
Publish gift guides – Gift guides easy to make, pretty to look at, and many people look to them for inspiration. Create your own gift guide that features your products or services and distribute it on social media and through email.
Offer early bird sales – Get ahead of the competition by starting your Black Friday deals early. Pre Black Friday deals usually start in November, but who is saying you can't do it in September or October?!
Give out free gifts with each purchase – Everyone loves a free gift. By offering your target audience with an incentive such as a free gift, they are more likely to take advantage of your Black Friday deals.
Release sneak peeks throughout the Fall and Winter – Get your customers and target audience excited about the awesome deals you will be offering by publishing sneak peeks on your social media. You could also offer special sneak peeks and discounts for your VIP customers. An email marketing campaign would be great to get the word out about that.
Plan ahead and thank yourself later – The most important part of having a successful Black Friday and Cyber Monday is to get the word out as early as possible. First, you need to come up with a plan, then you can tell the world about it. Start your advertising campaigns as early as possible to give customers plenty of time to consider their options.
Whether you choose to use any of these tips or not, we hope you're inspired to get ready for the possibilities that Black Friday and Cyber Monday hold for your business. Make this shopping season your best ever by coming up with unique offerings and spreading the word as soon as you can!
---
If you need help formulating a marketing plan for your small business, we are here to help. Feel free to schedule a free strategy session today and we will show you everything you need to know!
Schedule a Strategy Session Here
Thanks for reading!
Talk soon,
Christian Taylor Marketing