What's a CMO, Anyway?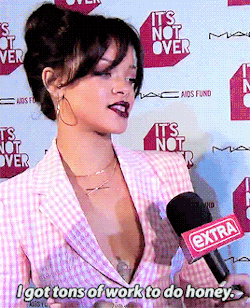 That's exactly where a Chief Marketing Officer comes in. Hiring one guarantees that you'll have some making sure your brand stays top of mind and gets the attention it deserves. They also take responsibility for producing consistent and relevant content that converts. How helpful does that sound?
Here are our top four reasons why you should consider hiring a Chief Marketing Officer for the benefit of your business.
They are available virtually

– Small businesses want to see results without breaking the bank and Virtual CMOs offer solutions for that.

They have all sorts of packages that fit different budgets, so don't automatically assume that you can't afford one until you get a quote.

Chances are, a good virtual CMO is willing to meet you where you're at and offer the help you are ready for at this time.

They are focused on growth and sales 100% of the time

– A Virtual CMO is laser focused on figuring out how to apply their strategic expertise to

help grow your processes, improve your strategies, and increase performance.

They are also great coaches who can teach you a lot about different marketing tactics so you can be sure to align all marketing efforts with your financial objectives.

They have the bandwidth to take on more

– Most of the time, it is difficult for one person to take sole responsibility for everything. After all, running a business goes hand-in-hand with tasks such as

website management, content creation, graphic design, lead generation, search engine optimization (SEO), branding, advertising, email marketing, public relations, and more. Asking

for help is not a defeat, it is taking advantage of a resource that can get your business to new heights faster than if you had tackled it alone.

They know what they're doing

– Make sure you check their credentials, but chances are most CMOs will have developed a number of marketing skills over a span of several years and have the track record to prove it. They should be able to

develop and execute a social media strategy, optimize your website to encourage sales, analyze and improve the performance of your campaigns, create the content for all your social channels, create series of newsletters, generate leads, and so much more.

Not only can a good CMO help you reach your business objectives, they can help you exceed them.
If you are struggling to put a plan in place or to execute a pre-developed marketing strategy, perhaps it is time to consider hiring a virtual CMO. CMOs bring a certain kind of expertise to the table, and you'll be surprised at how quickly they adapt and adjust while incorporating new approaches and encouraging results.
Schedule a discovery call  with CTM and you'll get a free objective evaluation of your current strategies. We will identify gaps and areas for improvement and formulate a specialized marketing plan that will help you discover the tools to effectively drive results through marketing. We're here for you every step of the way, so let's get started.
Talk Soon,
Christian Taylor
Owner, Christian Taylor Marketing
Meta Certified, Digital Marketing Associate.